Moraine Lake is one of the most beautiful lakes in Canada. The "Twenty Dollar View" takes in the turquoise lake and ten surrounding mountains. The vista was once the picture on the back of 20-dollar notes in Canada, and the nickname stuck. The scene of rugged snow-capped peaks and crystal-clear water surrounded by larch trees are just breathtaking. From the parking lot, it's a short walk, roughly 980 feet, up a rocky hill to a viewing platform, where you'll get the best view. The glacial lake gets its startling blue color from the minerals in the water that come down from the surrounding mountains. The Valley of Ten Peaks has the third-highest mountain in the Canadian Rockies. The peak of Mount Temple is 11,500 feet high.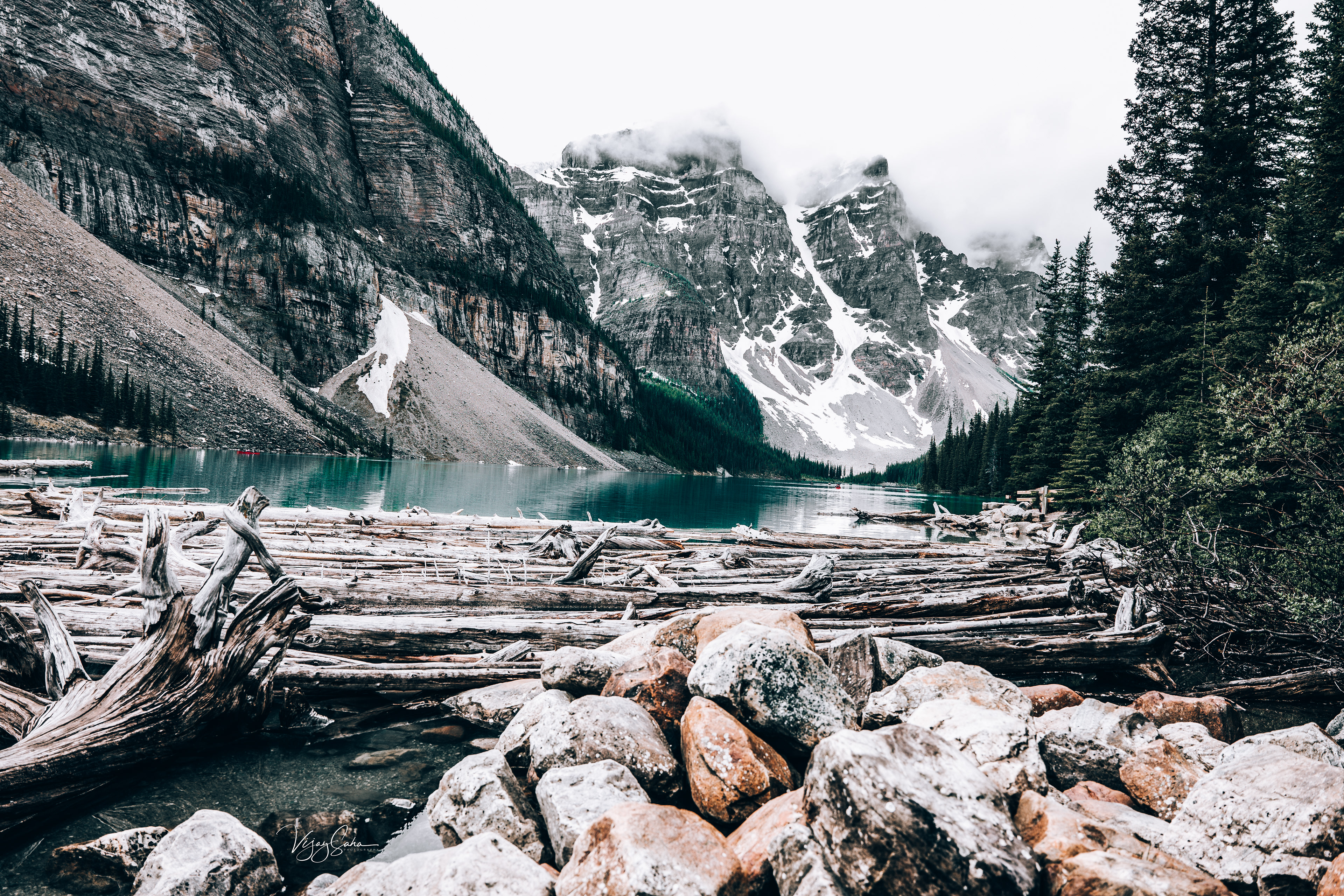 Peyto Lake is a glacier-fed lake in Banff National Park in the Canadian Rockies. The lake itself is near the Icefields Parkway. It was named for Bill Peyto, an early trail guide and trapper in the Banff area. The lake is formed in a valley of the Waputik Range, between Caldron Peak, Peyto Peak, and Mount Jimmy Simpson, at an elevation of 1,860 m. During the summer, significant amounts of glacial rock flour flow into the lake from a nearby glacier, and these suspended rock particles are what give the lake a uniquely bright, turquoise color. The lake is best seen from Bow Summit, the highest point on the Icefields Parkway. The lake is fed by Peyto Creek, which drains water from Caldron Lake and Peyto Glacier. Peyto Lake is the origin of the Mistaya River, which heads northwest from the lake's outflow.
Emerald Lake in Yoho National Park is one of the Canadian Rockies' most beautiful lakes and a resplendent place to visit in British Columbia. It's the largest lake in Yoho National Park and is surrounded by President Range.
Visiting the lake on a summer day is one of the finest natural scenes in all Canadian Rockies, a mountain range far from being short of incredible vistas.
Waterfalls near Banff and Lake Louise
Glacier and spring-fed waterfalls splash to gravity's whim almost year-round in Banff and Lake Louise. In winter and early spring, many are frozen art forms decorating the rocky landscape. Depending on the late snowfall and temperatures, in May or June, the waters gush forth with powerful downhill streams of delightful beauty.